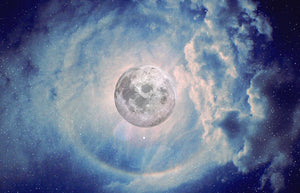 When is the Moon Void of Course and What Does it Mean? When the Moon makes its last major aspect before changing from one sign to the next, it is considered "Void of Course."  The Moon stops being void of course once it enters the next sign.  The Moon changes signs every two or two and a half days, and passes through all 12 signs of the zodiac every 27 and 1/3 days. So, that means that every tow o three days, the Moon is going to spend some time void of course. What does that mean for you? Many believe that while the...
---
If you've read our blog about herbs "Getting to Know Herbs" in Witchformation, you already have an idea of some herbs that are used to balance each Chakra. We use herbs to help increase the energy for our intentions during spell works, rituals, and meditations. When balancing a Chakra, or several to all Chakras be sure to include its associated herbs. The method you use to balance each Chakra will depend on if your intention is to balance one or several.  When you feel you have one Chakra that seems to need a little more attention to balance, you could...
---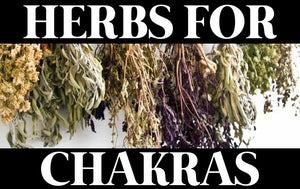 Herbs! Herbs! Herbs! There are so many! Where do we start? Well, we've decided to start with herbs that can help balance your Chakras. Herbs have played a very important role in witchcraft dating back to the very beginning. Many witches and healers use herbs for a number of things; medicinal purposes, protection, banishing, attracting, love/relationships and more. Utilizing herbs during your spell casting, rituals, or meditations will help increase the energy levels to manifest your intentions. Each herb offers different qualities, affects different aspects of life, or works directly with particular chakras. Knowing  the herbs, and the best use...
---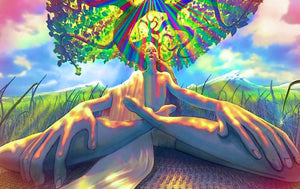 So, you've heard of grounding and understand what it is, and why it's done, but you are still wondering what techniques or methods you can use to do it. I have compiled a few different techniques you can try. It's important to remember we are all different, some techniques will work well with you, others you may find do not achieve the goal intended for you personally. Finding what works best for you, what allows you to feel and visualize the energy exchange or cleansing is vital to being successful in grounding. The reason for grounding is important as well,...
---
A quick overview of what grounding or earthing is.