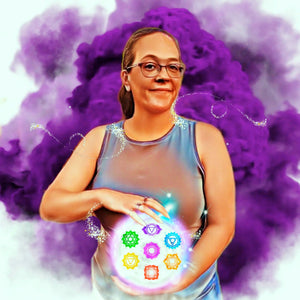 Little Witch Shop
Chakra Alignment Meditation
Regular price
$15.00
$0.00
Unit price
per
Join us on a journey of self-discovery and inner harmony through our Chakra Alignment Meditation. During this meditation we reach deep into the subtle energy centers within ourselves, our chakras. Utilizing our intuition, the potent energy of crystals and stones aligned with each chakra, along with vocolizing mantras we restore balance and alignment to our energetic points. Improving our overall energetic wellbeing. 
Session length - 30mins
We will be using Crystals that align with our Chakras during this meditation.
YOU ARE REQUIRED TO PROVIDE YOUR OWN CRYSTALS.
If you don't have a set of Chakra Crystals, you can purchase them as an add on.
($15.00)
The Chakra Set of Crystals Includes: 
Root - Hematite
Sacral - Carnelian
Solar Plexus - Tigers Eye
Heart - Green Aventurine
Throat - Sodalite
Third Eye - Amethyst
Crown - Clear Quartz
---
Share this Product
---