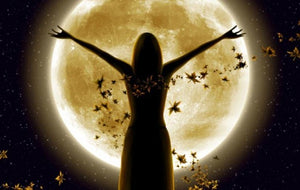 When the moon is full, its powers are plentiful. It reaches its maximum potential on the night of the actual full moon, however the moon's powers are still strong two days before this and two days after. This ritual in particular provides two services, the first is cleansing and/or clearing your stones and chakras, the second is to help charge them with the power of the moons energy. Before and after any ritual or spell you are casting, be sure to ground yourself.  To learn more about what grounding is check out our blog in Witchformation. To learn about different grounding techniques check...
---
A quick early morning meditation always helps me start my day feeling positive, refreshed, and ready to be productive. Adding in this quick Daily Chakra Meditation to my current morning meditation has helped me feel even better, more balanced, more open to new ideas, and even more healthy! With this meditation I use the mantra associated with each Chakra. If you currently have a daily meditation, you can just add the Mantra during your breathing exercises. If you currently don't have a daily meditation see the steps below to prepare your space and complete the meditation.  1) First, you will...
---
At some point you may have probably heard someone saying something along the lines of needing to balance or align their Chakras. Or, maybe you've seen the numerous Chakra related merchandise advertised on social media and have wondered what the heck are Chakras?  Well, you're in luck! I'm here to give you a basic overview of what the Chakras are, and how they tie into our mind, body, and soul.  If you are interested in learning a Chakra Mediation, a Full Moon Chakra Ritual, or you just need help to balance your Chakras check out our Little Bit of Witchery...
---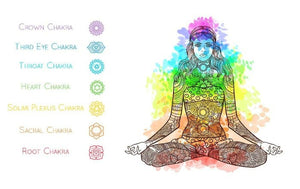 Are you feeling like one of your Chakras are imbalanced or not aligned? As if a certain part of your life just seems to be a bit off. It might be time to balance a specific Chakra. I use meditation to help balance the Chakras, for a minimum of 5 minutes. Focusing on the intent needed and breathing...inhale...exhale... 1) Root Chakra / Muladhara -  When the Root Chakra is imbalanced you may feel like you have no stability in your life, very anxious, or fearful, or you could have nightmares. To balance this Chakra try meditating, lighting a candle of...